Shop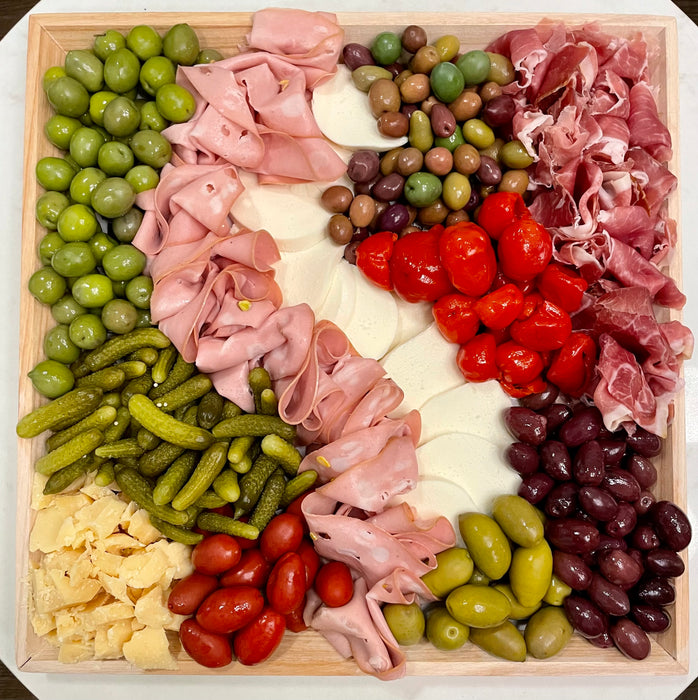 From beyond our cheese case. Our Antipasto Platter offers an assortment of accouterments featuring many delights such as olives, cornichons, peppadews, nuts, and assorted crudité, prosciutto and mortadella with fresh mozzarella to tie it all together; perfect for a cocktail party or before-dinner snacks. Included with our platter are crackers.
 *Please note the images are of the large format platter, different sizes will vary.*
For same or next-day orders please call us 718-395-3080 directly for availability. Looking for more information? Visit our FAQ page.