Shop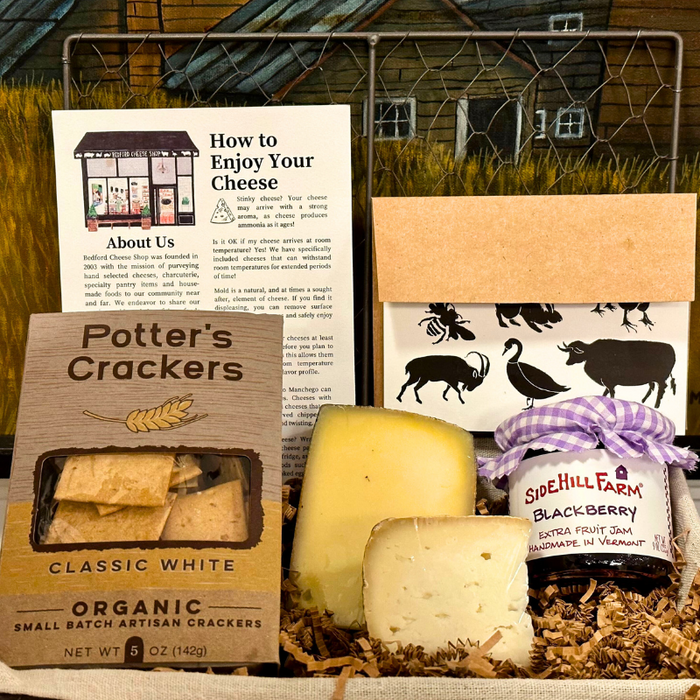 Sometimes simplicity speaks volumes.  Artisanal cheese, small batch organic crackers, and homemade jam say:  thank you, I'm sorry, I love you, thinking of you, or anything you wish to convey!  
Contents:
Two Cheeses - Monger's Choice 

Potter's Crackers

Sidehill Farm Jam
 *contents are subject to change based on availability*
Processing Your Shipment: We only ship out on Mondays, Tuesdays & Wednesdays either overnight or 2-day.  We deliver in Manhattan & Brooklyn 7 days a week. Questions?  Please give us a buzz 718-395-3080.