Shop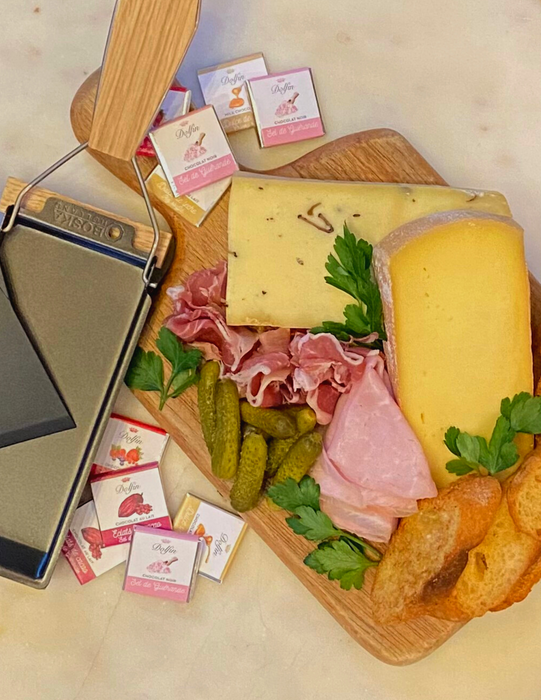 Raclette Kit: Perfect Gift for Two
Raclette is a dish native to Switzerland, popular in France too! We are bringing it right here to New Yawk! The process of melting this Alpine cheese and scraping it onto a baguette, charcuterie and veggies is not only FUN but also DELICIOUS! Feeling those winter doldrums? We got you!!

Our Raclette Kit Includes:
Boska Partyceltte ToGo (raclette set is powered by tea lights)

Swiss Raclette Cheese (1/2 lb)
French Raclette Cheese (1/2 lb)
One Baguette
Parma Cotto with Herbs (pork)
Bayonne Ham
Cornichons
Chocolate (chocolate included may be different than what is pictured in the image above)
This kit serves two people.
Processing Your Shipment: We only ship out on Mondays, Tuesdays & Wednesdays either overnight or 2-day.  We deliver in Manhattan & Brooklyn 7 days a week. Questions?  Please give us a buzz 718-395-3080.